Understanding Relationship Banking: A Customer's Guide
Embracing the concept of relationship banking as a valued customer can truly make a world of difference. Picture it as having a trusted partner standing beside you, ready to empower you with the confidence to navigate the realm of banking. What's more, it simplifies the art of managing your accounts and keeping a friendly watch over your hard-earned funds. This guide will help you learn more about relationship banking and how to make the most out of it.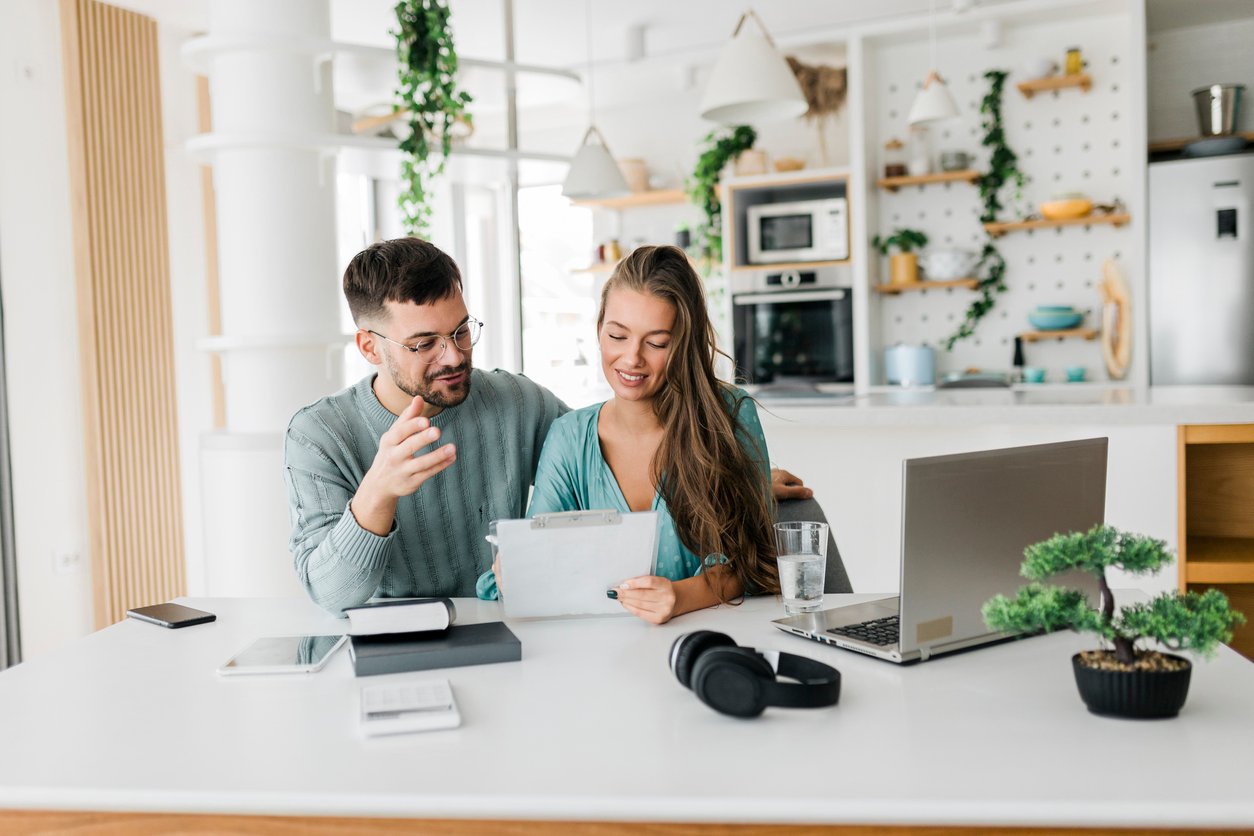 The Basics of Relationship Banking
At its core, relationship banking is all about banks going the extra mile to provide a wide range of products and personalized services to their valued customers. As a relationship banking customer, you'll have the opportunity to collaborate closely with a dedicated customer relationship manager who will help you handpick the products that align perfectly with your financial goals. And here's the exciting part: your bank might even reward you with some fantastic incentives for your loyalty and for having multiple accounts with them. It's their way of saying "thank you" for being a valued part of their banking family!
How Relationship Banking Works
Banks that prioritize relationship banking invest substantial resources into understanding and anticipating your financial desires and requirements. This means taking the time to have meaningful conversations with clients, allowing the bank to truly grasp their unique situations and adapt accordingly, whether it's for personal or business matters.
The essence of relationship banking lies in forging a closer bond with each customer, thoroughly assessing their circumstances, and providing guidance on various banking services that can enhance their financial well-being.
By practicing relationship banking, banks strive to make banking a personalized and beneficial experience for each individual, tailoring their offerings to suit your evolving financial journey.
Benefits of Relationship Banking for Customers
Here are the benefits of relationship banking that you can enjoy as a valued customer:
Access to special perks: When it comes to relationship banking, your personal banker is committed to strengthening the bond with customers like you. This means you can reap the rewards of better interest rates, lower fees, special discounts, and even enjoy the expertise of a dedicated wealth manager. It's all about making your banking experience exceptional!
Makes account management easy: With relationship banking, your personal banker goes the extra mile to give you complete control over your finances. They offer customized account options and user-friendly digital tools, like handy mobile applications, that make tasks such as bill payments and managing your bank balances a breeze. Say goodbye to confusion and hello to seamless account management!
Helps keep your savings and spending in order: With the guidance of your trusted relationship banker, you'll have the tools and support you need to stay on top of your spending, save money, and improve your overall financial situation. It's like having a personal finance guru right by your side!
Saves time: Personalized services and products are at your fingertips! You no longer have to make multiple trips to the bank or navigate through various channels to get the assistance you need. It's all about saving you precious time and making your life easier.
So, sit back, relax, and let relationship banking take care of your financial needs with a helpful and friendly touch!
Relationship Banking vs. Transactional Banking
There's a difference between relationship banking and transactional banking. Relationship banking involves a bank making its clients feel valued and offering them different financial solutions that suit their needs.
Transactional banking focuses on instant solutions and one-off products or services, where customers choose which institution has the best rate regardless of their relationship with the bank. It's a transactional type of business where customers don't account for their relationship with the bank.
How Relationship Banking Helps Business Owners
Here's how relationship banking can be a valuable asset for business owners:
Efficient cash flow management: As your business grows, having a relationship banker who truly understands your cash flow can make all the difference. They will guide you towards effective cash flow management options, help prevent accounting errors, and keep a close eye on your money, ensuring smooth financial operations.
Tailored business loans: Whether you require funding to operate or purchase assets, your banking partner is there to support you. By reviewing your goals and unique situation, they will find the best loan options that align with your business needs, giving you the financial boost you need to thrive.
Strategic planning insights: A relationship banker who comprehends your financial history can provide valuable insights for planning your business's future. By understanding your borrowing capacity and interest rates in advance, you'll be better equipped to seize opportunities. Their analysis of your business's financials will help align your financial results with your overarching goals, setting you on a path to success.
Convenient debit cards: Business debit cards offer seamless access to your accounts without the hassle of wiring money or writing checks. By utilizing these handy cards, you can wave goodbye to worries about bouncing checks or accumulating unnecessary debt, giving you peace of mind while managing your finances.
With a customer relationship banker by your side, your business is equipped with personalized solutions and a friendly support system that aims to make your journey as a business owner smoother and more prosperous.
How to Maximize Your Relationship with Your Bank
Here are some friendly and helpful tips to help you maximize your relationship with your bank:
Regular communication: Maintaining regular communication with your banker is key to strengthening your relationship. By keeping the lines of communication open, you transform from just an account number to a valued personal contact.
Invest in a relationship: Take the time to sit down with your banker before hastily opening an account. Discuss your financial goals and aspirations. Investing a little time during your initial appointment ensures that you leave with financial products and services that align perfectly with your goals.
Centralize your accounts: Having multiple accounts scattered across different institutions can make it challenging to build a strong relationship with your bank. By consolidating your accounts with a single institution, you can enjoy the perks and benefits of being a loyal customer.
By following these tips and nurturing your connection with your bank, you'll be well on your way to enjoying a fruitful and rewarding banking relationship.
Putting It All Together
In a world where self-service has become the norm, relationship banking will offer a more personalized banking experience that you should maximize.
At Valliance Bank, we understand the importance of relationship banking. We have a team of friendly, professional bankers who are responsive and willing to go above and beyond to satisfy your banking needs. Contact us today and open an account to experience the benefits of relationship banking firsthand.